Import Video Game: PepsiMan for the PS1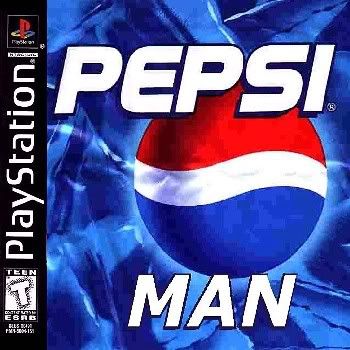 So, did you know that, in Japan, Pepsi has a mascot? And his name is PepsiMan? And he drinks nothing but Pepsi? Ludicrous!
So, in this game, you travel down a set path collecting cans of Pepsi (100 per level) before the time runs out, and at the end of the level there is a Pepsi vending machine that PepsiMan uses for one last can of Pepsi. The moral of the story: in everything you do, you should drink 101 cans of Pepsi. Yeah... you try that... but don't, really.
Gotta love that theme music, though. PEPSIMAAAAAAAAN!
If you'd like to try to pick this one up, try this
import video game store
. Or eBay, but honestly, this store has the best price between the two at the moment.
DRINK!
-Kuro Matsuri