Import Video Game: Shining Force Feather for the DS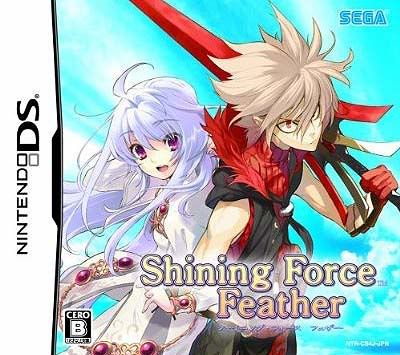 Did you like the fights in Namco X Capcom, but you prefer an all original cast with an all original story? Well, there might be a game out there for you.
Shining Force Feather is part of the long standing Shining series that goes all the way back to the Sega Genesis. It spans multiple genres and even has an anime available called Shining Tears X Wind. So, if you pick this game up and enjoy it, there will be a fairly large backlog of games that you can check out next, a few of which were only released in Japan. To find out more about the entire Shining series, look
HERE
.
This game lands in the RPG section, and has a very classic JRPG feel to it, except that the fights themselves are heavily combo based. It looks rather exciting, but you don't have to take my word for it. Here's some clips of the fights themselves:
And if that intrigues you, here's a full trailer!
As of right now, there is no US release date. Will it ever be released in the US? Maybe. But there is not telling when, and it's quite possible that it will never be released outside of Japan. But you can get it right now if you want to!
Where to find it:
At the time of this posting, the best place to find it is
Play-Asia
because it's on sale for more than half off. After the sale ends,
Play-Asia
will remain the easiest place to find it, but eBay is also a viable alternative.
Have fun playing!
-Kuro Matsuri