Importing for the Gamecube and the Wii
The Gamecube and the Wii have many similarities in the way you can play imported games. The easiest for both is probably the FreeLoader. The FreeLoader is a swap disk made available by Code Junkies, the creators of Action Replay, among other things. The Gamecube FreeLoader works almost flawlessly, with only a very few games not working quite properly. Even those will play, with stuff like Heads-Up-Displays not displaying properly.
The Wii FreeLoader is a bit of a different story due to firmware updates. If you keep your Wii updated, then there's the chance that any of those updates could break the functionality of the FreeLoader. Getting one means that you could run the risk of buying something that doesn't work. Hey, at least it's cheap (around $20 + shipping).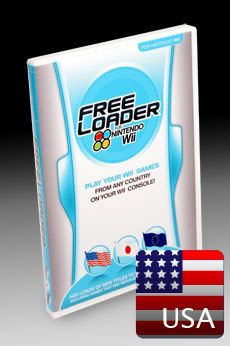 The other method is by mod-chip, which requires soldering a chip to the internal circuits of your Gamecube or Wii, and sometimes installing an external switch along with it. It's a high risk procedure that can be expensive (especially if you break your console). Furthermore, since the Wii is a more recent console, mod-chips haven't yet been perfected for it, and there may or may not be a mod-chip with all the functionality that you want. Even further furthermore (I know, horrible grammar =P), mod-chips are a legal grey-market. Since mod-chips generally allow you to play burned games as well, and downloading a game you don't own (or circumventing any copy protection on a disc in order to have a copy) is illegal, the legality of the mod-chip itself is somewhat in question. Still, sometimes a mod-chip provides you the best functionality, and it's up to you to find the right chip and assume the risks associated with installing it.
However, the GameCube has a third option. The only difference between the motherboards of the two different regions is a single connection. If this connection was never connected, it is one region. If it is connected, it's the other. You can actually install a switch to switch the GameCube back and forth between the two regions. This still requires some soldering, but it's a relatively easy procedure.
And, of course, there is ALWAYS the option of purchasing a Gamecube or Wii from Japan to play your games on. This is generally the most expensive, most effective, and safest way to play any of your import games.
Buy a Japanese Gamecube
HERE
Buy a Japanese Wii
HERE
Buy the Gamecube Freeloader
HERE
Buy the Wii Freeloader
HERE
I'm afraid you'll have to search for mod-chips yourself, though ;_;
Have fun playing!
-Kuro Matsuri